Hey Glammies, after receiving countless emails asking what goes on in a "Typical" Ultimate Glam Day, we decided to show you…A DAY IN THE LIFE!!!
Most of you already know we do MOST of our business in NYC so we travel there about 4 times a week.
Yesturday, we met with our sponsor "W" Hotel to renew sponsorship for this blog.

Then we ran over to another FABULOUS hotel for an AWESOME breakfast meeting with The FABULOUS NIECY NASH and manager about the Niecy Nash for Glam-Luxe Shoe Collection!!!!!…The meeting could not have gone better!!! (and the Eggs Benedict was divine!) After the meeting we "cut up" a little lol

Niecy Nash & Tiffany Dawson

Niecy Nash & Amber Hankins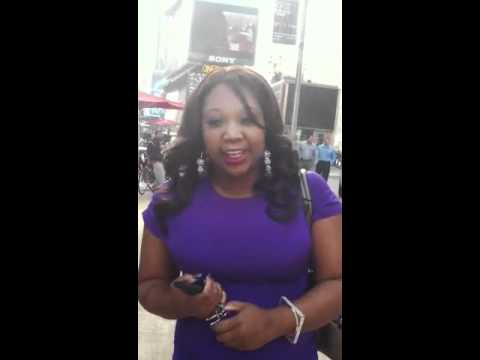 Stopped in Times Square to make a video!

We stopped at CRUMBS BAKERY to get our FAVORITE snack!!!! CUPCAKES!!!!!
After a quick client consultation back at the "W" in Times Square we had a REALLY late lunch at the Legendary LUCILLE'S (Our first time there…NOT the last!!!)

We LOVED the Calamari!!!

The ribs were divine!!!

This REALLY should have been a separate post…I have a LOT more to say about this restaurant…but I will continue with "A Day In The Life" as promised…Look for a review later this month…in the meantime here's the site www.bbkingblues.com

Leaving NYC…Stay tuned for "A Glam Day in the Life" Part 2 (The Same Day)
Related posts: