Hey Glammies, we had a Glam-Fabulous Memorial Day Weekend in Ocean City! Here's a few pix from our very first "real vacation" this year! We travel all the time, sometimes hitting the east and west coast both in same week…but this Holiday weekend we got a chance to enjoy the sun, sand, ocean, oceanfront hotel, and Great food!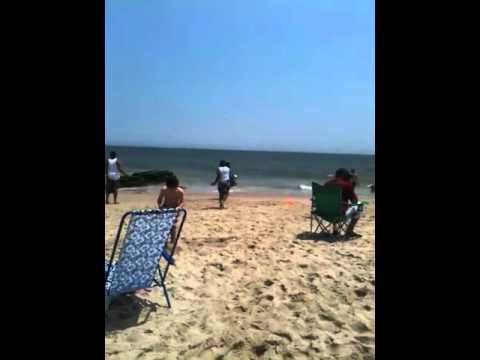 First stop…Equip the kids with new boogie boards, sand pails, water guns etc. Josh and Kayla are SOOOO ready!!!


…and they're off!!!


The kids enjoying the ocean!!! Doesn't this make you want to drop EVERYTHING and HIT THE BEACH!!!


Me, feeling so relaxed, I needed this!


My Josh conducting an "experiment" with sand.


Kayla enjoying our first "actual vacation" this year!


View of the resturant from our room…I was longing for some steamed shrimp…


…SO I GOT SOME!!! SO GLAM GOOD!!!!
Related posts: