Hey Glammies: Last Saturday I had the opportunity to perform at the FABULOUS wedding of Maria Wing and Albert Motley.
The Wedding took place at the Glam-Gorgeous RITZ CARLTON (one of my FAVORITE venues)

I was so excited to be a part of this AMAZING EVENT where NO EXPENSE WAS SPARED!!! From the exquisite floral arrangements, to the top celebrity wedding planner, to the wedding cake designed by AMERICA'S TOP BAKER…to the hiring of ME…EVERYTHING was STUNNING!!! Here's a few pix…enjoy

Glam-Gorgeous!

Celebrity Wedding Planner MARK KINGSDORF of The Style Network's "Whose Wedding is it Anyway" TV Show.

Custom Cake (Bride and Groom sitting on top of the Ritz Carlton) by DANA HERBERT see more about him here: www.ultimateglam.com/meet-my-sugar-dadd-dana-herbert

Dana Herbert and Tiffany Dawson

Party Fun!!!

Tiffany Dawson and Maria Wing…
(keeping her name) Maria is a Senior Associate at Stradley, Ronon, Stevens & Young, a Philadelphia law firm. She graduated from Yale and received her Law degree from Tulane. She is a daughter of the Popular Judge Magdeline D. Coleman.

One of the Groomsmen sat in on drums with my band…and he was SOOO cute!!!
Check out some of the footage of Albert and some of his Frat Brothers serenading the bride with "UNUSUAL" by Trey Songz and Drake!!!! TOOOO GLAM-FUN!!!!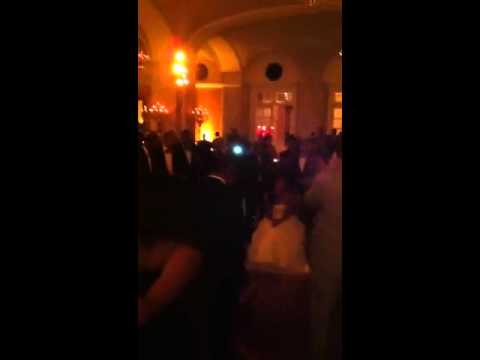 Related posts: